Interior designers Cannes…
Need to speak to someone? We look forward to hearing from you – we make great coffee!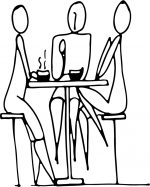 Who we are…
A leading interior design and architecture studio in the heart of Cannes,

specialising in high end residential homes and yachts…
what we do…
Our design studio does so much more than simply furnish a home…
our recent work…
We've completed projects in Cannes, Valbonne, Mougins, St Tropez, Beaulieu-Sur-Mer, Tourettes-Sur-Loup,

Terre Blanche Tourette Var and all over the world – residential homes, apartments, mansions, yachts…
D&K Interiors / Interieur Sud are interior designers in Cannes and have completed many interior design

and interior architecture projects in the south of France – the French Riviera

from Monaco to St Tropez and in Provence, but also in Paris and other part of

France, England, Holland, Dubai, Moscow, Germany, Jeddha, Switzerland and USA.
contact us…
If you have any questions or would just like to talk to us about your project,

then feel free to contact us. We can then organise a consultation.

We look forward to hearing from you…